ICC
The International Chamber of Commerce (ICC) is the largest, most representative business organization in the world. Its over 45 million members in over 100 countries have interests spanning every sector of private enterprise.
ICC has three main activities: rule setting, dispute resolution, and policy advocacy. Because its member companies and associations are themselves engaged in international business, ICC has unrivalled authority in making rules that govern the conduct of business across borders. Although these rules are voluntary, they are observed in thousands of transactions every day and have become part of international trade.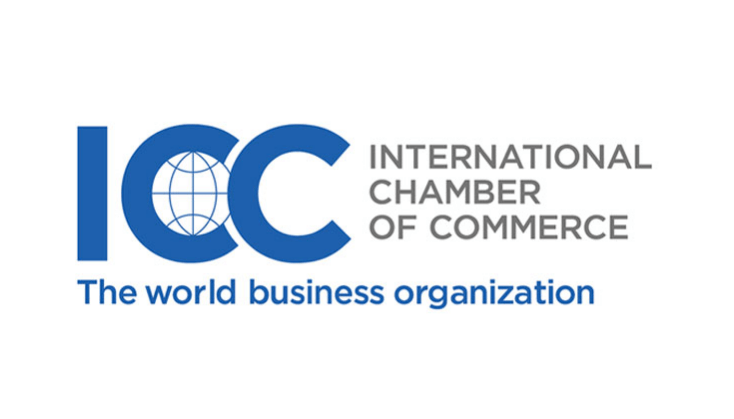 INCOTERMS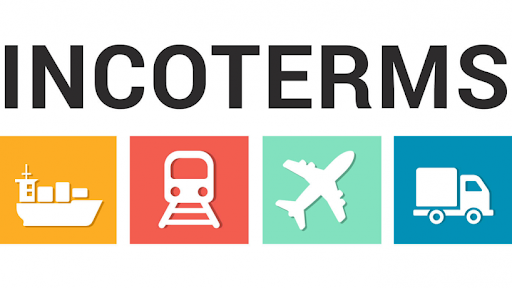 The Incoterms or International Commercial Terms are a series of pre-defined commercial terms published by the ICC relating to International Commerce Law.
INCOTERMS are not only useful for traders in different countries to understand one another but also make international trade easier.
These trade standard definitions that are most commonly used in international contracts are protected by ICC copyright.
CONTAINER SPECIFICATION

20' Dry Freight Container
 L20' x W8' x H8'6"




•    Usage: General Cargo    
| | |
| --- | --- |
| Interior Dimensions | 5,919mm (L) x 2,340mm (W) x 2,380mm (H) |
| Door Opening | 2,386mm (W) x 2,278mm (H) |
| Tare Weight  | 4,189 lbs – 1,900 kg |
| Cubic Capacity | 1,165 cuft – 33.0 cbm |
| Pay Load | 48,721 lbs – 22,100 kg |
20' Open-Top Container
 

With removable door header - L20' x W8' x H8'6"




•    Usage: Out-Of-Gauge Cargo (Mainly Over-Height)    
| | |
| --- | --- |
| Interior Dimensions | 5,919mm (L) x 2,340mm (W) x 2,286mm (H) |
| Door Opening | 2,286mm (W) x 2,251mm (H) |
| Top Opening | 5,425mm (L) x 2,222mm (W) |
| Tare Weight | 4,793 lbs – 2,174 kg |
| Cubic Capacity | 1,116 cuft – 31.6 cbm |
| Pay Load | 48,1117 lbs – 21,826 kg |
20' Reefer Container (Refrigerated Container)
 L20' x W8' x H8'6"




•    Usage: Cargo Requiring Controlled Temperature Settings    
| | |
| --- | --- |
| Interior Dimensions | 5,428mm (L) x 2,266mm (W) x 2,240mm (H) |
| Door Opening | 2,286mm (W) x 2,188mm (H) |
| Tare Weight | 6,482 lbs – 2,940 kg |
| Cubic Capacity | 971 cuft – 27.5 cbm |
| Pay Load | 53,043 lbs – 24,060 kg |
20' Flatrack Container
 L20' x W8' x H8'6" (High Bed)




•    Usage: Cargo with Out-of Gauge Dimension (Mainly Over-Height & Over-Width)    
| | |
| --- | --- |
| Interior Dimensions | 5,662mm (L) x 2,438mm (W) x 2,327mm (H)  |
| Tare Weight | 5,578 lbs – 2,350 kg |
| Pay Load | 47,333 lbs – 21,470 kg  |
20' Open-Top / Open-Side Container
 With removable tarpaulin at top and sides : L20' x W8' x H8'6"




•    Usage: Cargo with Out-of Gauge Dimension (Mainly Over-Height)    
| | |
| --- | --- |
| Interior Dimensions | 5,928mm (L) x 2,318mm (W) x 2,259mm (H) |
| Door Opening | 2,236mm (W) x 2,278mm (H) |
| Top Opening | 5,352mm (L) x 2,118mm (W) |
| Tare Weight | 6,118 lbs – 2,775 kg |
| Cubic Capacity | 1,095 cuft – 31.0 cbm |
| Pay Load | 46,792 lbs – 21,225 kg |
20' Collapsible Flatrack Container
 L20' x W8' x H8'6"




•    Usage: Cargo with Out-of Gauge Dimension (Mainly Over-Height & Over-Width)    
| | |
| --- | --- |
| Interior Dimensions | 5,946mm (L) x 2,126mm (W) x 2,233mm (H) |
| Tare Weight | 6,393 lbs – 2,900 kg |
| Pay Load | 59,745 lbs – 27,100 kg |
40' Dry Freight Container
 L40' x W8' x H8'6"




•    Usage: General Cargo    
| | |
| --- | --- |
| Interior Dimensions | 12,045mm (L) x 2,309mm (W) x 2,379mm (H)  |
| Door Opening  | 2,289mm (W) x 2,278mm (H)  |
| Tare Weight  | 6,799 lbs – 3,048 kg  |
| Cubic Capacity | 2,377 cuft – 67.3 cbm |
| Pay Load | 60,397 lbs – 27,396 kg |
40' Open-Top Container
 With removable door header - L40' x W8' x H8'6"




•    Usage: Out-Of-Gauge Cargo (Mainly Over-Height)    
| | |
| --- | --- |
| Interior Dimensions | 12,043mm (L) x 2,309mm (W) x 2,379mm (H)  |
| Door Opening | 2,279mm (W) x 2,278mm (H) |
| Top Opening | 11,585mm (L) x 2,162mm (W) |
| Tare Weight  | 9,480 lbs – 4,300 kg |
| Cubic Capacity | 2,260 cuft – 64.0 cbm |
| Pay Load | 57,720 lbs – 26,181 kg |
40' Flatrack Container
 L40' x W8' x H8'6"




•    Usage: Cargo with Out-of Gauge Dimension (Mainly Over-Height & Over-Width)    
| | |
| --- | --- |
| Interior Dimensions | 12,080 (L) x 2,438(W) x 2,103(H)  |
| Tare Weight  | 12,081 lbs – 5,480 kg  |
| Pay Load | 55,115 lbs – 25,000 kg |
40' Dry High-Cube Container
 L40' x W8' x H9'6"




•    Usage: General Cargo    
| | |
| --- | --- |
| Interior Dimensions | 12,056mm (L) x 2,347mm (W) x 2,684mm (H)  |
| Door Opening  | 2,340mm (W) x 2,585mm (H)  |
| Tare Weight  | 6,393 lbs – 2,900 kg  |
| Cubic Capacity | 2,684 cuft – 76.0 cbm |
| Pay Load | 65,256 lbs – 29,600 kg  |
40' Dry High-Cube Reefer Container
 L40' x W8' x H9'6"




•    Usage: Cargo Requiring Controlled Temperature Settings    
| | |
| --- | --- |
| Interior Dimensions  | 11,628mm (L) x 2,294mm (W) x 2,509mm (H) |
| Door Opening | 2,290mm (W) x 2,535mm (H) |
| Tare Weight | 9,766 lbs – 4,430 kg |
| Cubic Capacity  | 2,363 cuft – 66.9cbm  |
| Pay Load | 61,883 lbs – 28,070 kg  |
40' Collapsible Flatrack Container
 With 4 corner posts foldable - L40' x W8' x H8'6"




•    Usage: Cargo with Out-of Gauge Dimension (Mainly Over-Height & Over-Width)    
| | |
| --- | --- |
| Interior Dimensions  | 12,080mm (L) x 2,126mm (W) x 2,043mm (H)  |
| Tare Weight  | 12,787 lbs – 5,800 kg  |
| Pay Load  | 64,374 lbs – 29,200 kg |
45' High-Cube Dry Container
 L45' x W8' x H9'6"




•    Usage: General Cargo    
| | |
| --- | --- |
| Interior Dimensions | 13,102mm (L) x 2,347mm (W) x 2,690mm (H) |
| Door Opening  | 2,290mm (W) x 2,535mm (H) |
| Tare Weight | 8,598 lbs – 3,900 kg |
| Cubic Capacity  | 3,026 cuft – 85.7 cbm |
| Pay Load  | 63,052 lbs – 28,600 kg |
40' High-Cube Reefer Container
 L40' x W8' x H9'6"




•    Usage: Cargo Requiring Controlled Temperature Settings    
| | |
| --- | --- |
| Interior Dimensions  | 13,102mm (L) x 2,294mm (W) x 2,509mm (H)  |
| Door Opening  | 2,290mm (W) x 2,535mm (H) |
| Tare Weight  | 11,464 lbs – 5,200 kg  |
| Cubic Capacity | 2,663 cuft – 75.4 cbm |
| Pay Load | 60,186 lbs – 27,300 kg |